Save the Bumblebee Bat!
Installation, 2010
The Bumblebee Bat is the worlds smallest mammal and lives in chalk stone caves in Thailand and Burma. It is currently threatened to with extinction. This is how it works:
Put 5 Sek in the slot and press START and see the animal in the car get electrified!
The collected money will be used as a pool at Malmo Casino.
The result of the casino night, hopefully a very large sum of money, will be donated to the organisation Save the Bumblebee Bat in Sai Yok National Park in Thailand.
The visitors of the Malmo festival 2010 contributed with 2500 SEK to the saving of the Bumblebee Bat. Thank you everyone who electrified the Bumblebee Bat! The progress of the project will be posted on the homepage; such as the visit to the casino and the transferring of the money to the Bumblebee Bat in Sai Yok National Park.
Exhibitions
Malmöfestivalen 2010 (20.08-27.08).
Material
A car, electrical devices and circuits, fur.
Support
Albin Roslund (Electrical technician)
In the Media
Pictures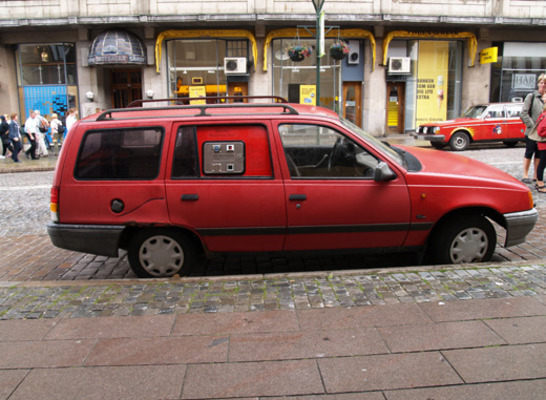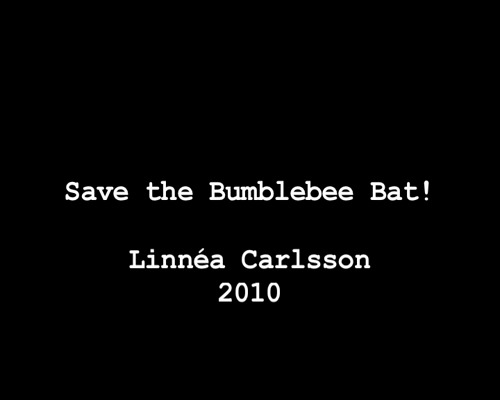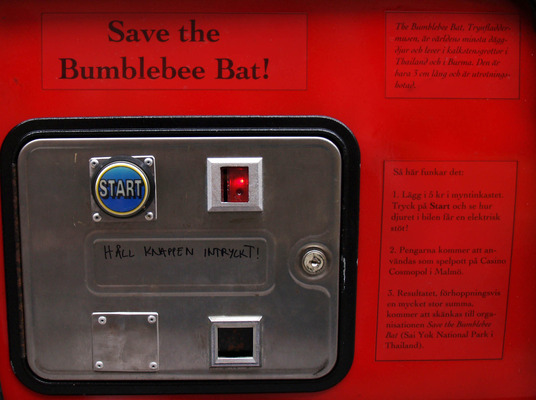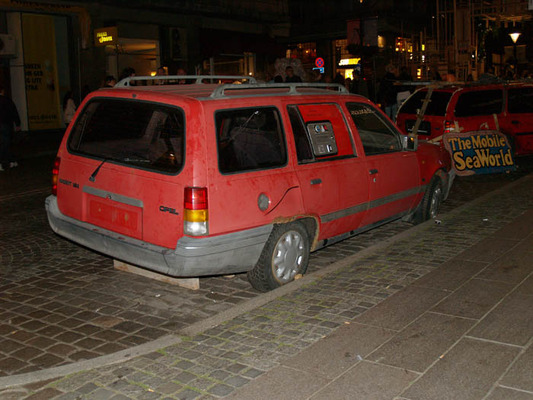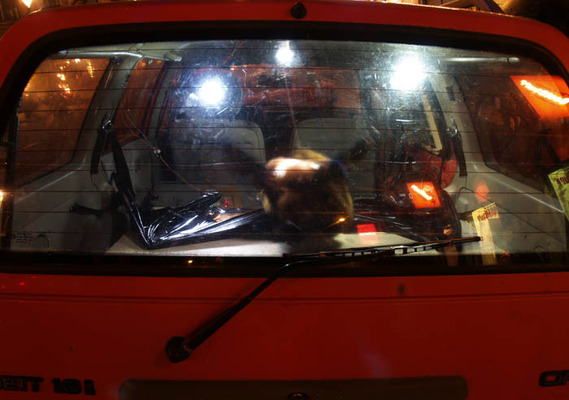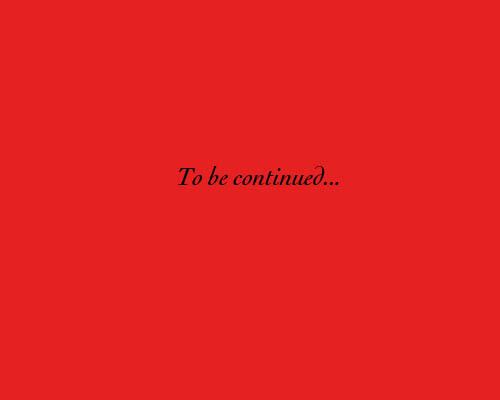 Video